My bucket list is small but mighty. Last night I got the opportunity to have a girls night out and check one item off my bucket list at the same time. Bazaar by Jose Andres. Chef Andres is considered the godfather of molecular gastronomy at the same time that he shies away from the term 'molecular gastronomy'. Whatever you want to call the use of high tech science in the kitchen, that's what he's famous for. For a long time now we've heard the stories of foie gras cotton candy coming out of Bazaar at the SLS Hotel in WeHo. Turns out, the stories are true.
We couldn't get a reservation for Saam to enjoy their tasting menu due to our varied schedules, so it was arranged in advance that the kitchen would prepare us a menu similar at Rojo y Blanca. We had no clue what was going to be served, which made it fun, but we did need some help pairing a wine. A short talk with our sommelier led us to our first bottle which was the 2008 A. Christmann Spätburgunder, a German Pinot Noir. This was truly the lighest Pinot Noir I've had to date, and while it was of a lighter body, it more than made up for it on the palate. This wine does not lack soul and is one that I'm going to have to hunt down for my own meek cellar.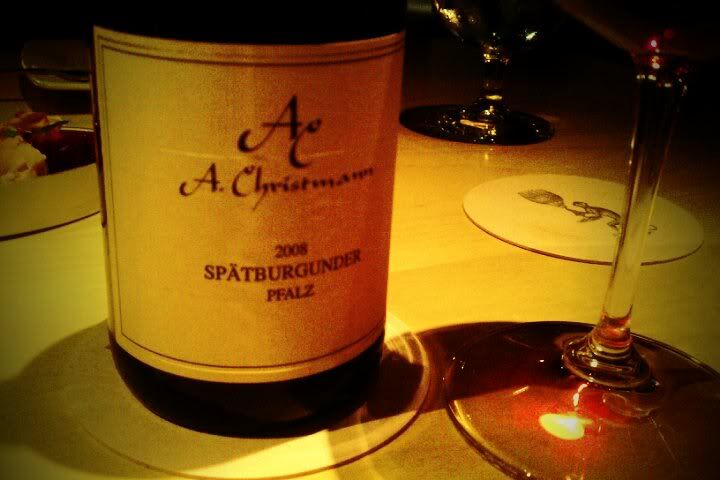 2008 A. Christmann Spätburgunder $75
The service was amazingly attentive, however the dishes had a lack of flow. We'd get one dish, then three, then a lull, then four. A table full of girls is likely to get chatty, and that also tends to impede the pace. We, at several points, had more dishes than we really knew what to do with. Later, after our savory courses were complete, we were moved to the patisserie for dessert. I find this odd, to be moved during the course of the meal. To be honest, we didn't expect this and almost felt we were being chastised for being too loud and giggly. It was only after I tweeted my confusion was it made clear to me that this was normal. Honestly, I didn't like it. I felt that it ruined the flow of the evening when we were comfortable where we were. On top of that, the second bottle of wine we ordered had already been poured and the glass that was left in it was somehow thrown away by the hostess. To my delight however, they made up for their error by taking the second bottle of wine completely off our check and even comped us flaming cocktails that I cannot for the life of me remember the name of, nor are they on the menu.
While I would prefer to remain in one seat for the entirety of my meal, I did enjoy my experience at Bazaar. We had an amazing menu prepared for us, but I feel that only touches on what is available, so I do want to go back and play some more.
Likes: Seared Mary's Farm Chicken, 'Philly Cheesesteak'. Dislikes: chocolate pop rocks (too soggy to work)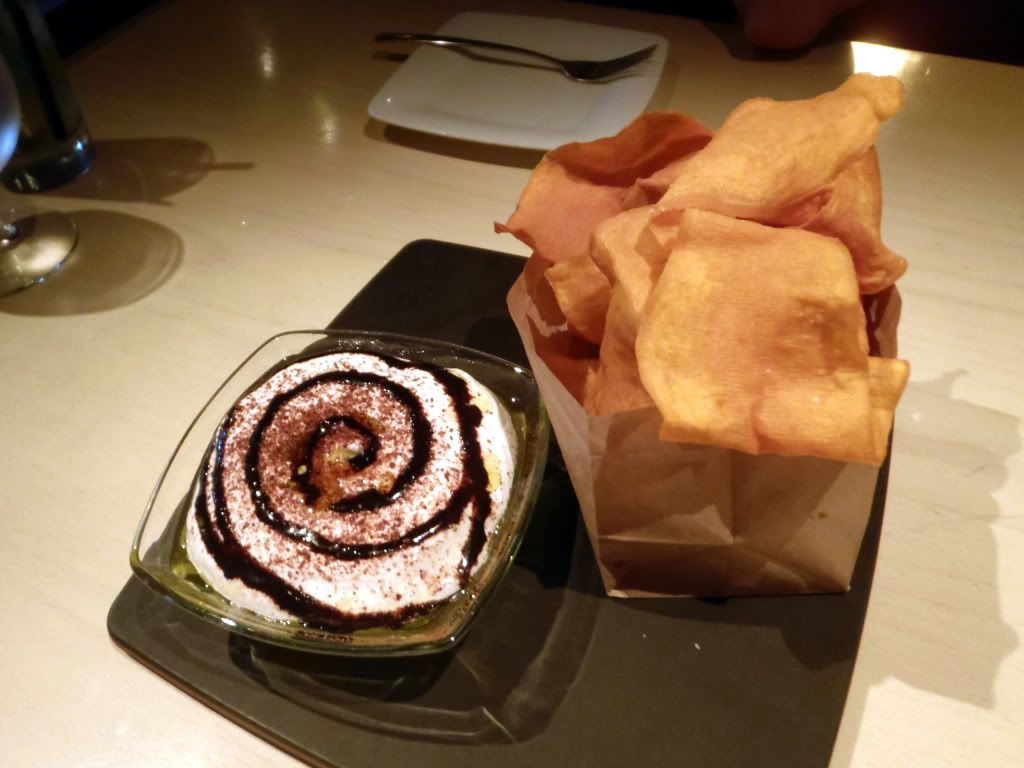 Sweet Potato Chips yogurt, tamarind, star anise $10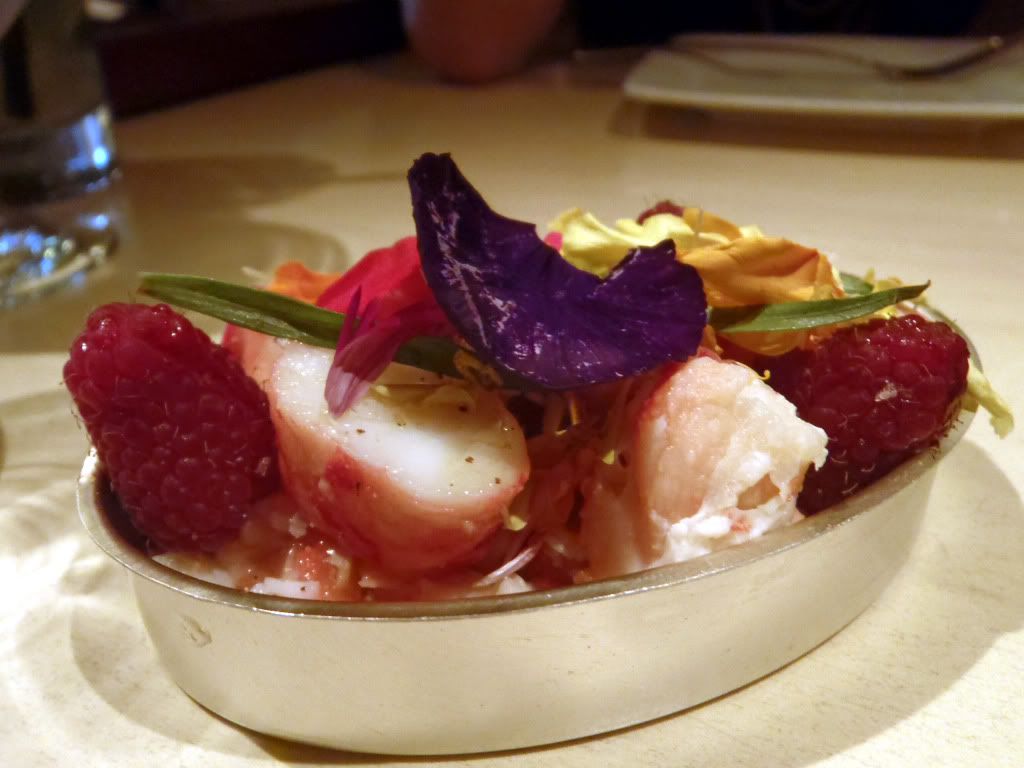 King Crab Can raspberries, raspberry vinegar $20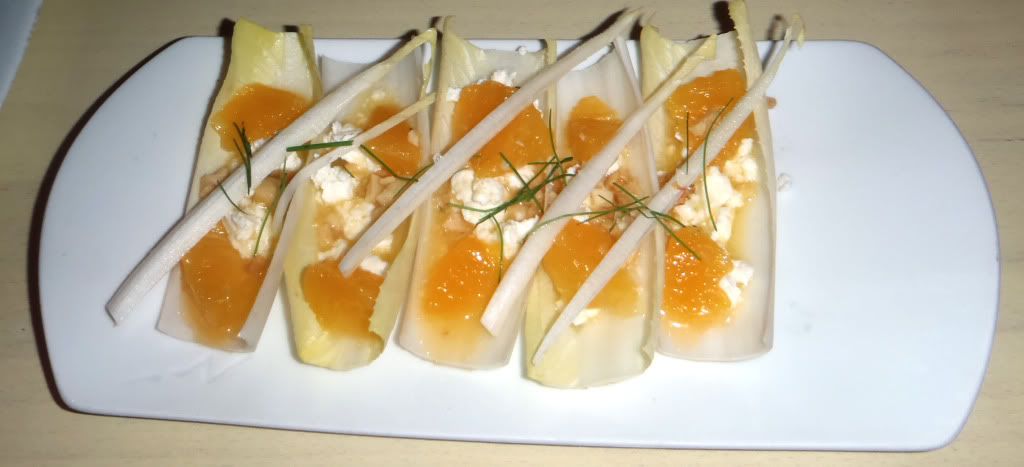 Endive Capriola Farm goat cheese, oranges, almond, orange dressing $8
Tuna ceviche and avocado roll Jicama, micro cilantro, coconut dressing $16
Jicama wrapped guacamole micro cilantro, corn chips $10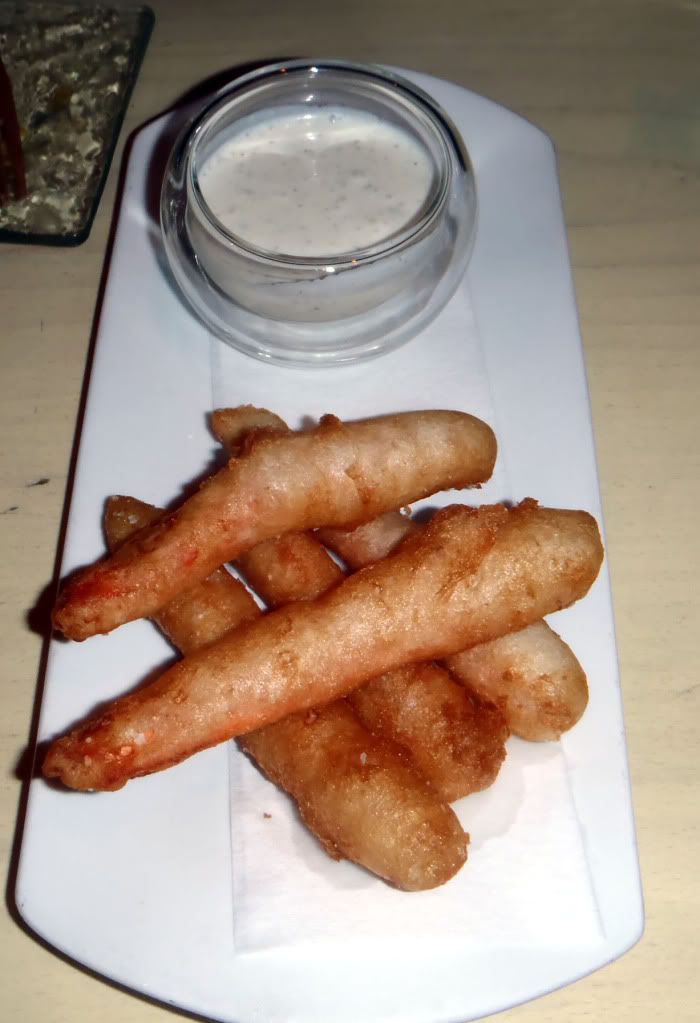 Snow Crab tempura $18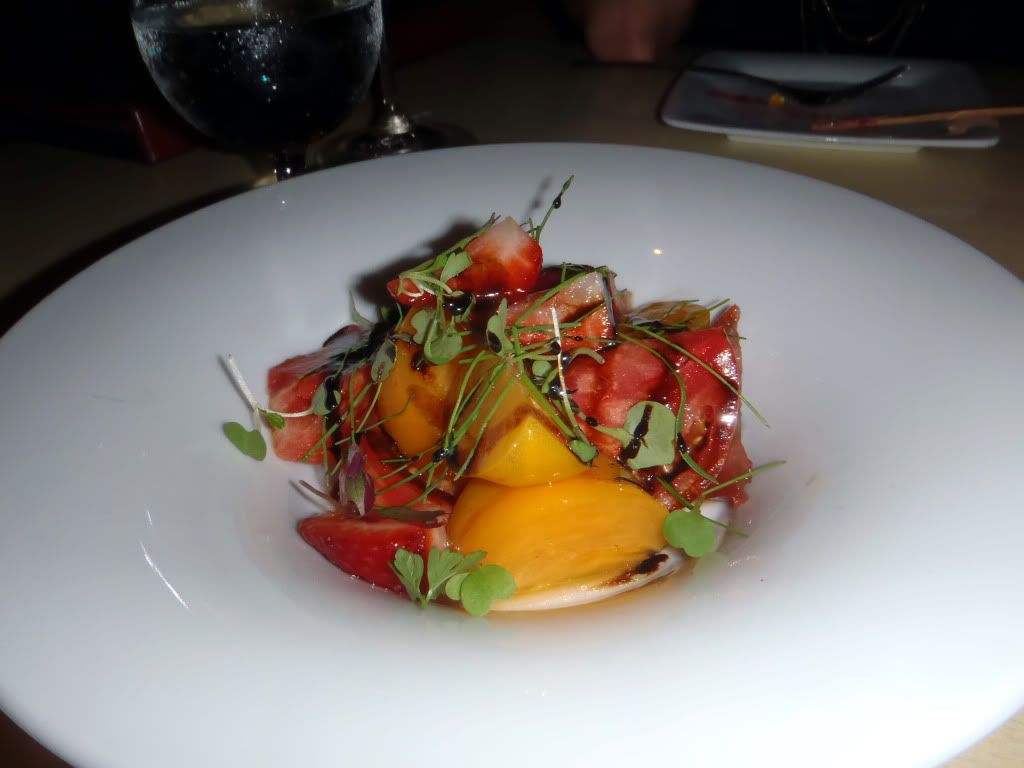 Tomato/Strawberry salad $10
Sauteed shrimp garlic, guindilla pepper $14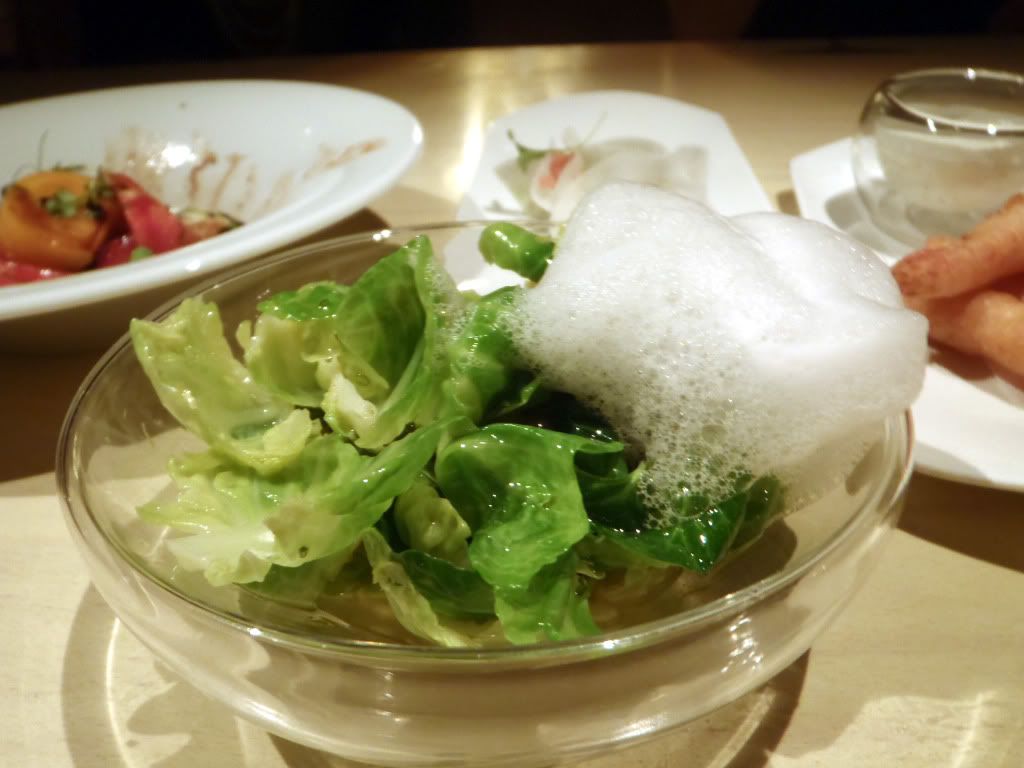 Brussel Sprouts lemon puree, apricots, grapes, lemon air $9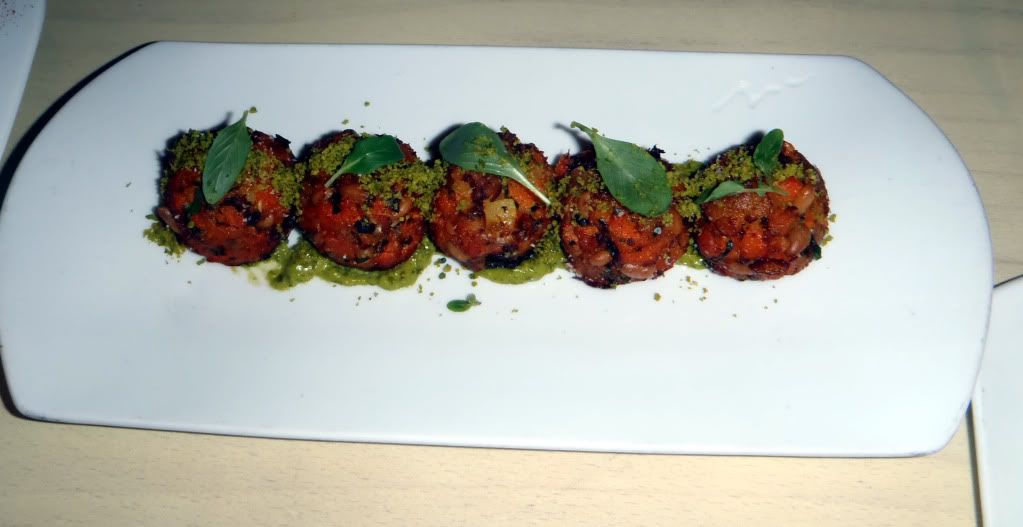 Ottoman carrot fritters apricots, pistachio sauce $9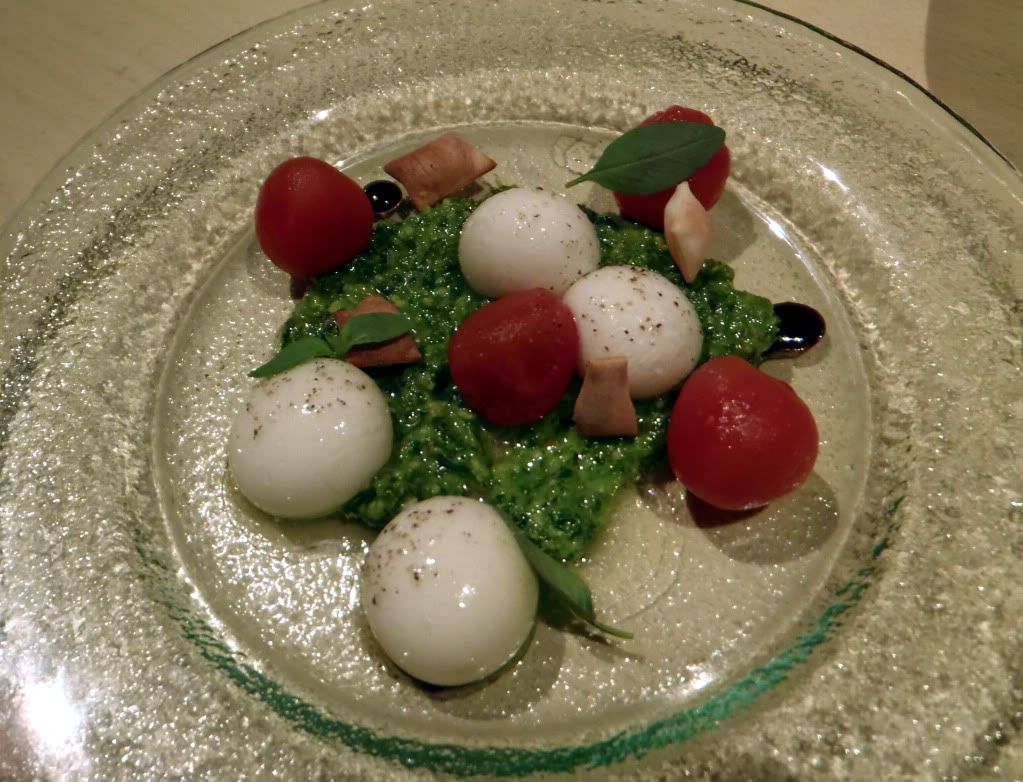 Not your everyday Caprese cherry tomatoes, liquid mozzarella $12
Seared Mary's Farm chicken honey dates, mustard caviar, mustard greens $11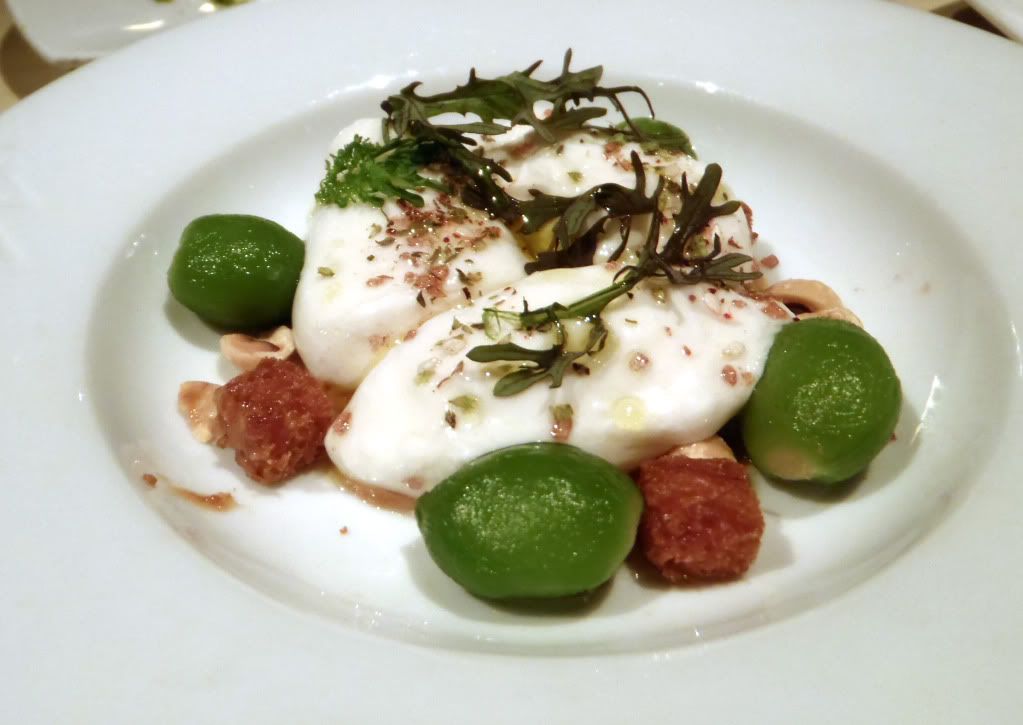 Baby Japanese peaches, Di Stefano burrata, hazelnuts, arugula $18
Cotton candy duck liver $5 each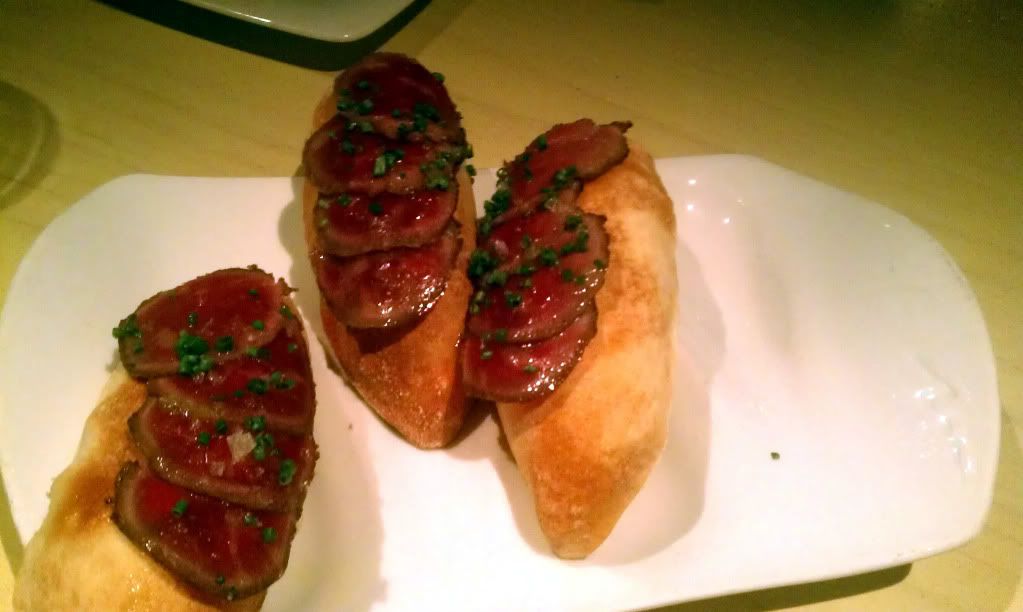 'Philly Cheesesteak air bread, cheddar, Wagyu beef carpaccio $8 each
2009 M. Chiarlo Nivole Moscato d'Asti $44
Apples "Carlota" bread pudding with saffron sauce $12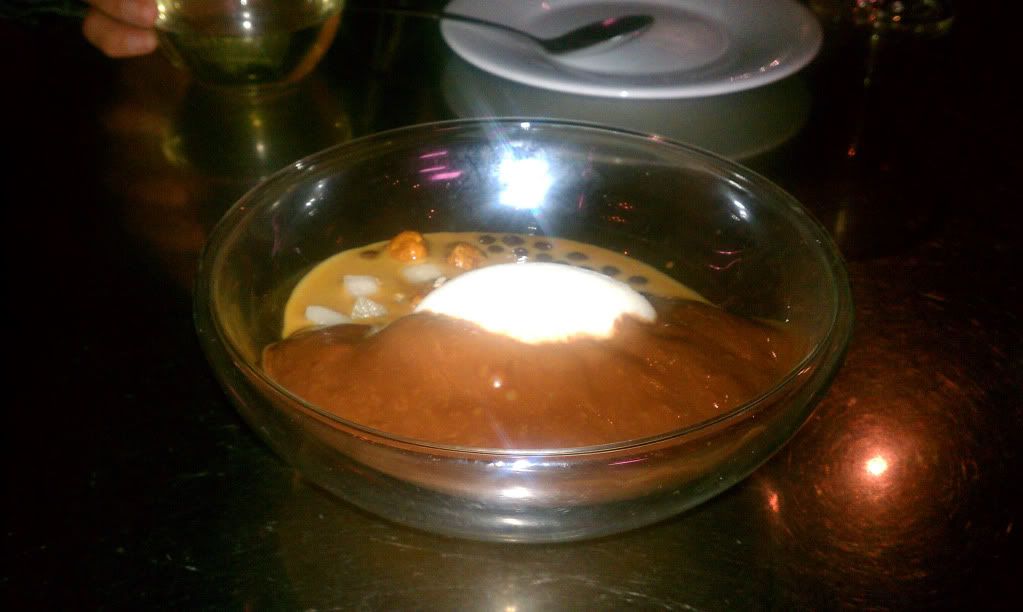 Hot Chocolate Mousse pear sorbet and salty hazelnut praline $12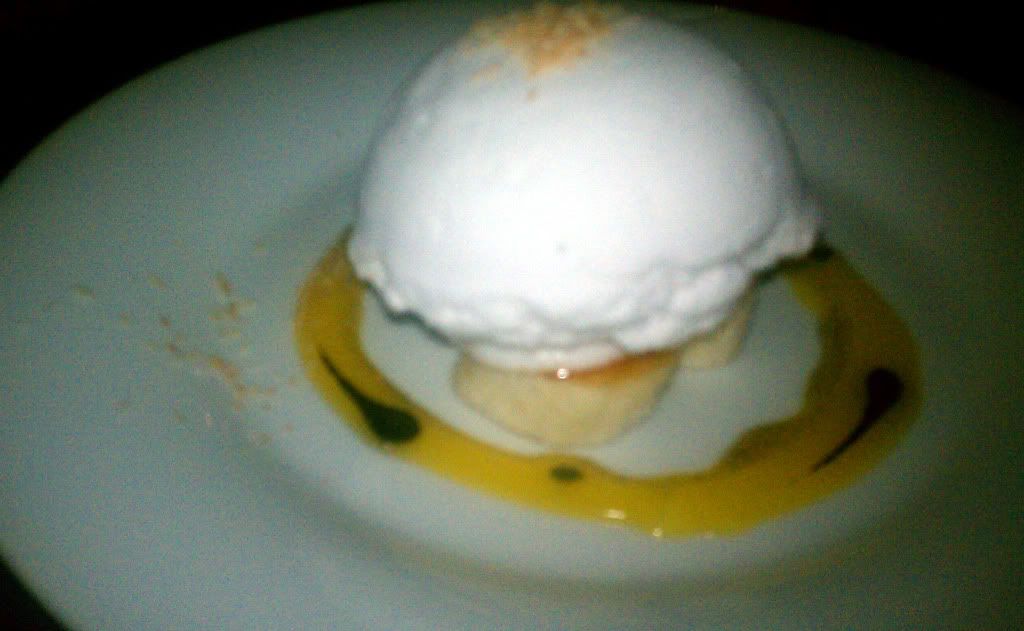 Nitro Coconut Floating Island passion fruit and vanilla $12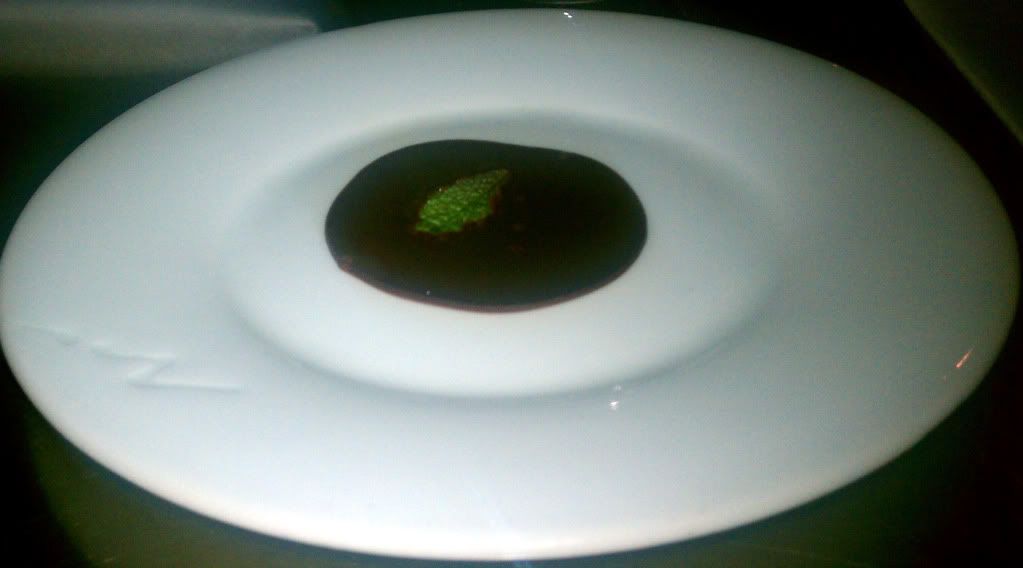 After Eight (chocolate and fresh mint) $3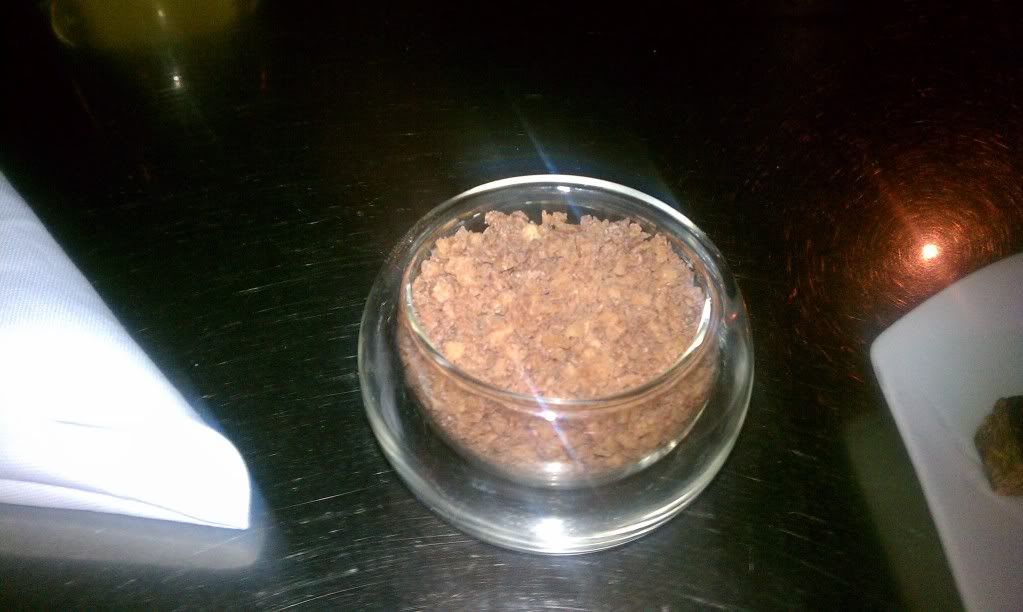 Chocolate Covered Pop Rocks $3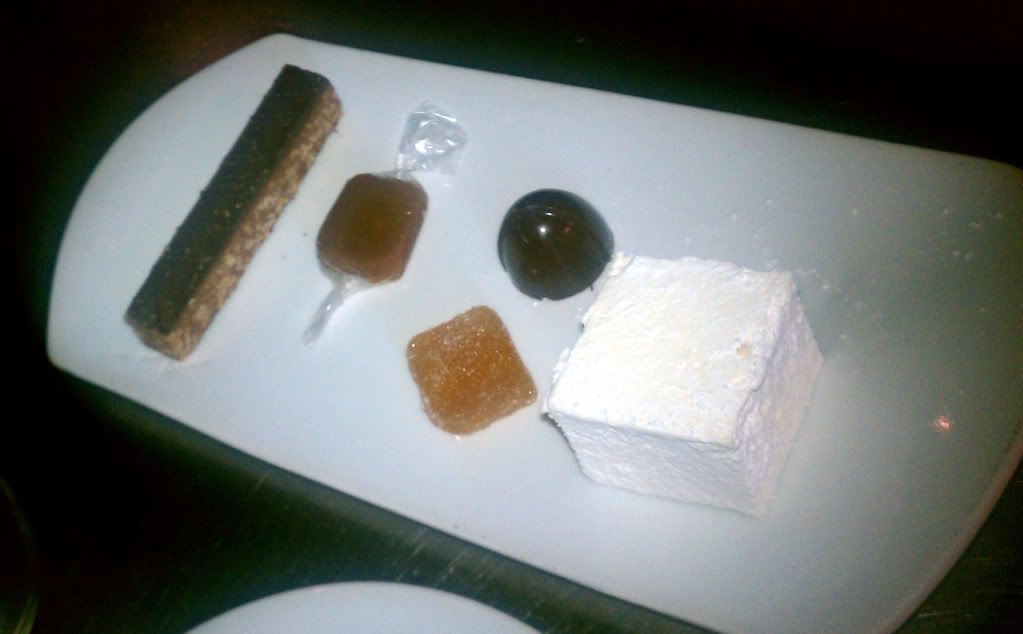 L to R: Rice Crispy, Salted Caramel, Passion Fruit, Caramel Bon Bon, Passion Fruit Marshmallow $3 each