Across the street from Musha in Torrance there exists a tiny little shop selling lots of shaved ice. It's been open for just over a month now and the line shows no sign of dying down. All summer has seen this tiny location with a wait of an hour or more. Could it possibly be worth it to wait in line for flavored ice? Absolutely. I'm not talking the crunchy melting ice with a squirt of flavored syrup. I'm talking Hawaiian style shave ice. The ice so fine it's like snow, served over your choice of ice creams and/or mochi balls (I recommend both). Flavors most haole haven't heard of, with lilikoi being among my own favorites, Get Shaved is bringing a small taste of the islands to the mainland. They're also serving shaved ice shakes and ice cream sandwiches. I'm sure they're good, but I'll stick to the main focus.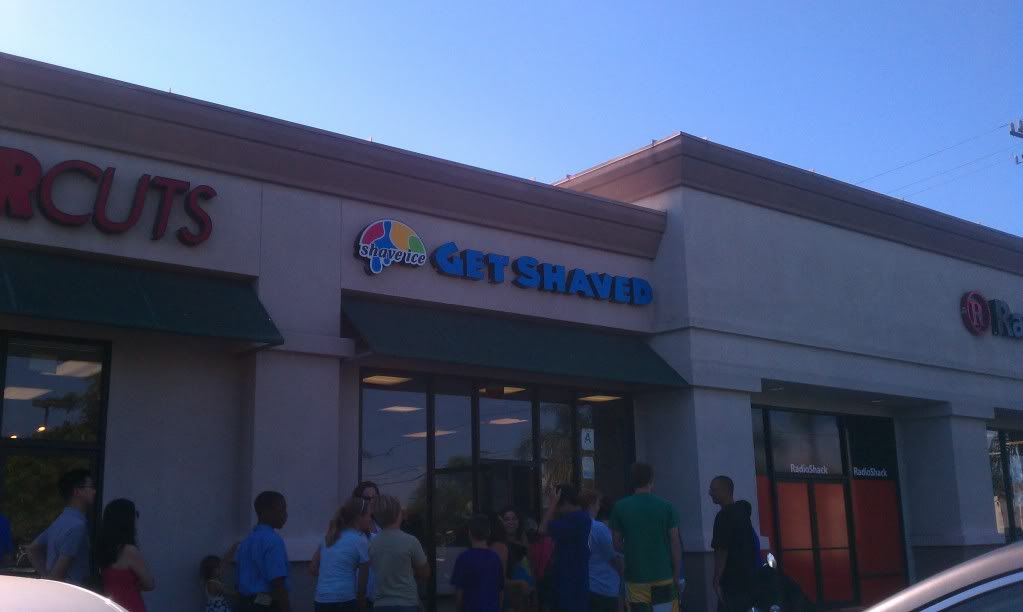 line
Get there while it's still warm, and judging by today it's going to be warm for a few more weeks, and get ready to wait. It's a little disorganized inside, but I'm sure the kinks will be worked out. I'm just hoping they can make it through the cool fall/winter months. While we do live in Southern California, we still bust out the scarves when it drops below 65 and forget about cool treats.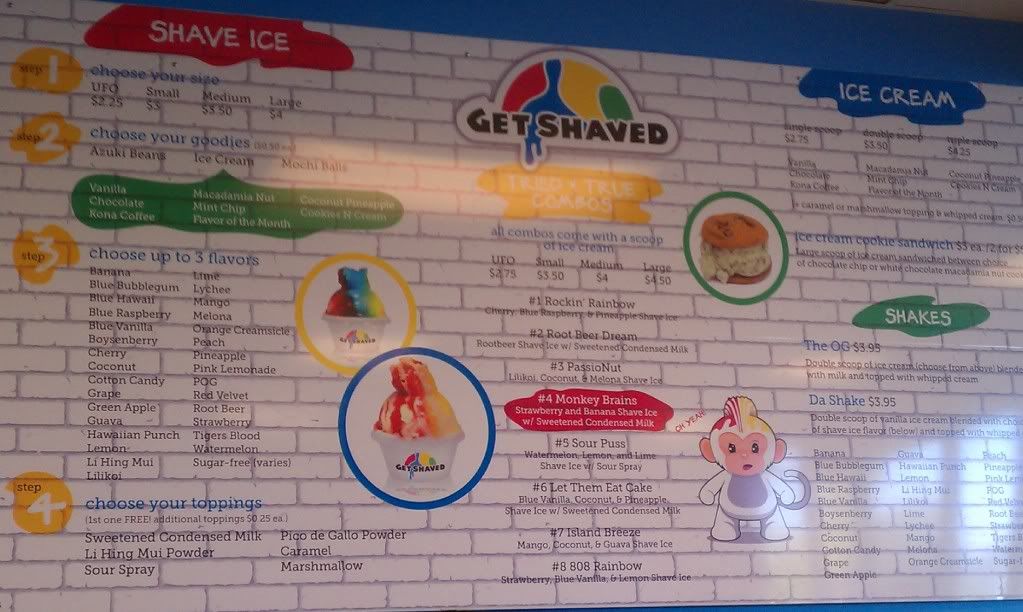 so many flavors!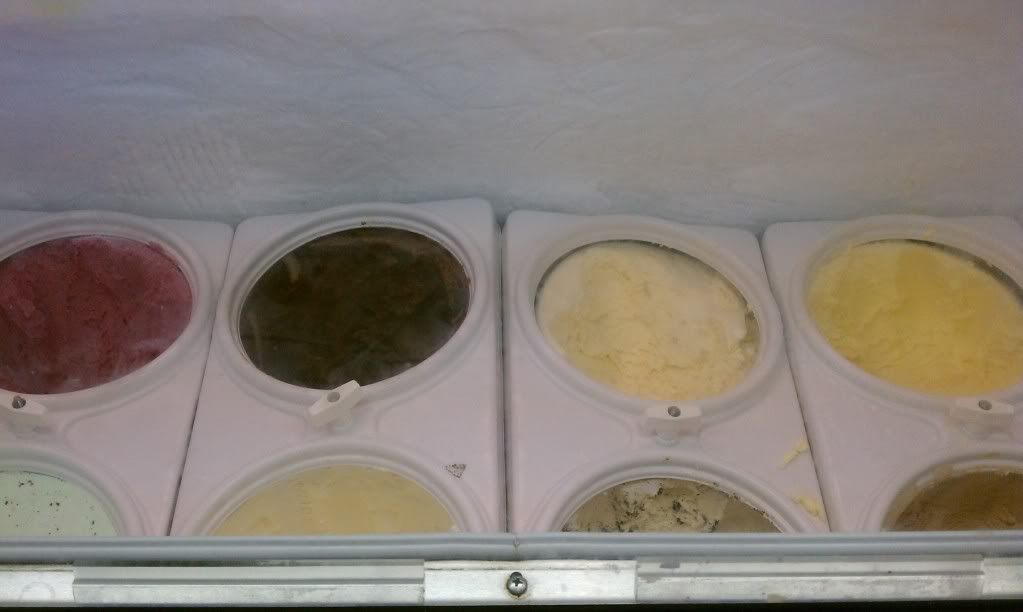 Ice cream selection
My virgin Get Shaved experience included lilikoi, pineapple and coconut over vanilla ice cream and mochi balls. Drop a comment and let me know your favorite flavor combinations.