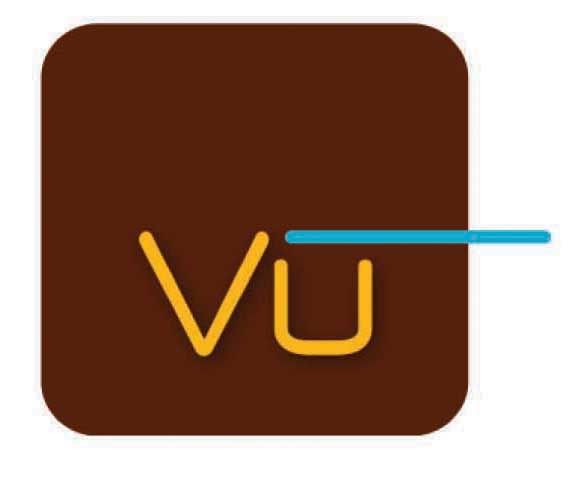 Marina Del Rey - The waterfront in Los Angeles' first man made harbor of Marina Del Rey is essentially a cluster of high rise condos overlooking boat slips. Spreckled here and there with the occasional hotel and restaurant, it's generally not someplace I immediately think of when going out for a high end meal. However, this world is a'changin, and with it, my scope of new accessible restaurants.
The Background -
Vū (view) is housed in the Jamaica Bay Inn which has recently reopened after an 18 month remodel. When I heard that Vū was in a hotel with Jamaica in its name, I immediately expected jerk chicken and steel drums.
I
was entirely wrong in my prejudice as nothing I had there could even remotely be described as Jamaican.
Headed by executive chef Kyle Schutte, the menu is comprised of fairly modest menu items, all with a touch of the ever popular molecular flair. This is Kyle's second turn as executive chef, his first being at XO Restaurant and Lounge in Charlotte, NC. Kyle was the first chef in NC to 'embrace' molecular cooking, which in turn gained him the experience and courage to enter the Los Angeles food fray. When asked what he would define his food as, should he be absolutely forced to, he came back with 'progressive comfort food'. I see no reason to disagree as the influences of his Southern past are apparent in the menu.
When I hear molecular in Los Angeles, my thoughts immediately fly to Jose Andres (but, shhhhh, don't tell him that). I also tend to think of other meals or stories of molecular gone too far. I certainly don't like to shell out a lot of money for pretty foams and the such that leave me hungry at the end of the evening. I will say this about what Kyle Schutte is doing at Vū, he didn't leave me wanting, and he didn't go too far. Each dish was in its own way innovative, but wasn't trying too hard. Even though, in my humble opinion, not every dish worked.
The Scene -
Modern edges, open spaces and the bar in the corner, with large windows bringing the patio, gardens and beach in, this would be a great place had I gone in the late spring or summer for happy hour. As it was, it was already dark when I arrived, but I can imagine sitting on the patio on a warm evening when the light doesn't die until nearly 9.
Drinks -
Do make sure to try the cocktails, though what I had may not be there when the cocktail menu changes in the spring. My choice for the evening was the Stiletto: Grey Goose vodka, framboise, canton and simple syrup. Thoroughly girly and sweet, it's doubtful I would order it again, but it was a pleasant start to the evening. I did take a sip of Fiona's (
Gourmet Pigs
) Mojo: Death's Door whisky, Dimmi, peppermint, honey and fresh lemon. The Mojo is definitely more my speed, and as I'd never had that white whisky before, was fun and new.
Our meal was served with two wines, paired by the bartenders as there is no sommelier on staff. I think they would be wise to have someone consult on the wine menu as they go along, but I found nothing to complain about in how our wines were paired with our meal. In fact, one dish/wine combo was rather inspired in my opinion.
The Food -
I'm not going to wax poetic about everything I had, but the highlights were as follows:
The "Reconstructed" Caprese Salad ($8): balsamic injected cherry tomatoes, basil infused fresh (made in house) mozzarella, red hawaiian sea salt, micro basil - quite simply my favorite dish of the evening. It was a one bite caprese salad with a burst of flavor the moment the tomato exploded on my tongue. Drenching balsamic and tomato juices, smooth creaminess of the mozzarella. I could eat this for days.
Thai Mussels ($9)
: green curry broth, hamachi salad, coconut jello, scallion, micro cilantro - it was vaguely reminiscent of Joseph Mahon's (
MAGNUM
) coconut soup. This particular dish went amazingly well with the Rose that was served. It was cool and smooth until just the lingering of the curry was left, and then, the sip of rose...
bliss
.
Chicken Fried Watermelon ($6): with pickled rind - It's exactly how it sounds, cubes of fresh watermelon, breaded and fried, then topped with pickled rind. You might think it sounds wrong, but let me tell you, it was oh so very right. And a lot of fun to say: I ate chicken fried watermelon. And I'd do it again.
There were other dishes (as pictured), but nothing that caught me like these 3. Most were quite good in their own way, and there were a few misses as well; the Vichyssoise which to me, tasted of nothing but salt, the scallops which were over cooked, though I did love the whipped potatoes it came with, or the tuna which was completely overpowered by Kaffir lime, and the frosted flake fried polenta, which I thought was overly greasy.
Overall, way more hits than misses, but you should be the judge of that. I enjoyed myself thoroughly and will be back for a bottle of white on the patio to drink while I slurp on Thai Mussels and Caprese bombs.
In the meantime, if you're looking for someplace new for the upcoming (and dreaded) Valentine's Day, Chef Kyle has put together a V Day
exploration menu
for 2.
Clockwise from top left: "Reconstructed" Caprese Salad, Thai Mussels, Montana, Free Range Bison Carpaccio, Tuna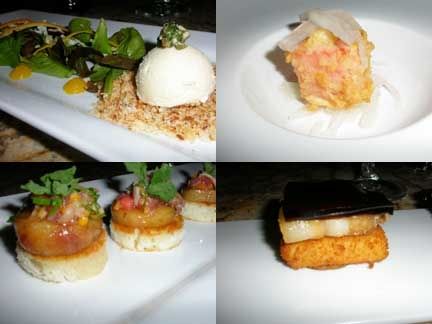 Clockwise from top left: The Caesar, Chicken Fried Watermelon, Pork Belly with root beer jello, Bone Marrow
Clockwise from top left: Chicken Fried Calamari, Vichyssoise with potato waffle, King Cole Duck Breast, Sea Scallops

Left to right: Buttermilk Panna Cotta, French Toast, White Chocolate Polenta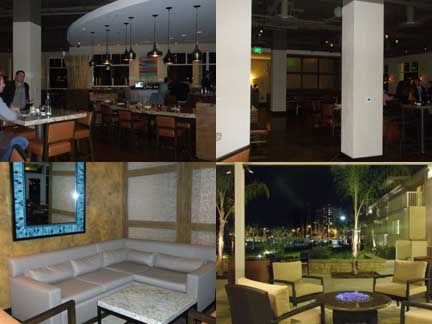 Clockwise from top left: Bar, dining room, patio, lounge

Typical room in the Jamiaca Bay Inn
Palate = rocked
Vū @ the Jamaica Bay Inn
14160 Palawan Way
Marina Del Rey, CA 90292
310.439.3033
UPDATE: 7/16/12 Apparently Vu is no longer open as view and is now Beachside Restaurant with an upscale albeit plebian menu.
This meal was at the invitation of Vū